IPv4 pricing for
ISP, Data Centers, Hosting providers, Corporations
We lease IPv4 address space according to the RIPE NCC policies from our own Blocks. We provide you Lease Assignment, IP Geolocalization, Route Object, LOA to advertise anywhere in Europe. The lease costs include registration and maintenance of all the related RIPE NCC database objects, as well as IP address space management consulting.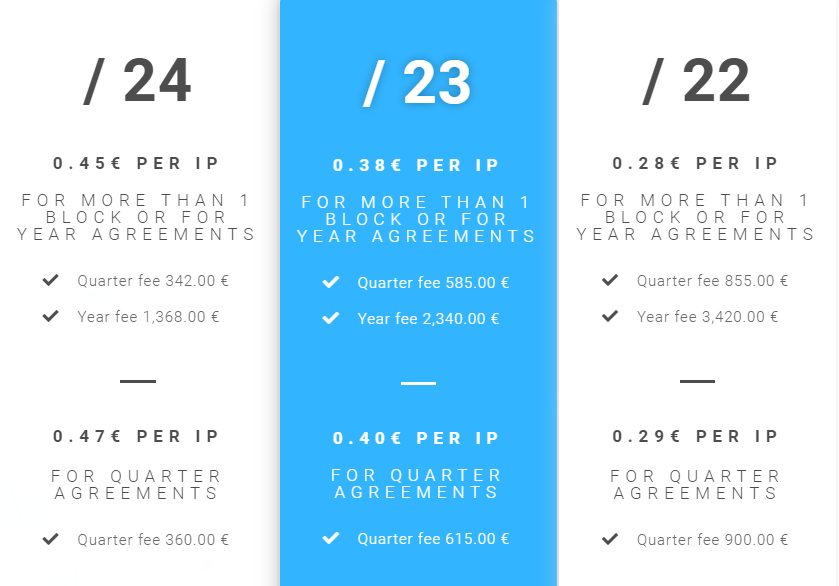 If you have project in Solicited mailing (VPN / Proxy) please contact us for pricing and conditions.
Frequently Asked Questions